"Individuals don't build great companies, teams do," is a popular saying in the startup community, thanks to Mark Suster. Indeed, of all factors contributing to startup's success: product/market fit, sufficient funding, competitive barriers, and so on – none are relevant without a good team in place.
But how do you know when you have a good team? The challenge with team building is that there are quantitative ways of assessing its health. You know when you need to raise money by looking at your balance sheet. You know that you're on track for a product/market fit when customers start giving you money. But how do you know that your team has the right composition?
There's a useful concept that comes from an unlikely source: the Christian church. I promise that this post won't be about converting you to one religion or another, but keep an open mind. In his book, "Building a Discipling Culture", author Mike Breen developed a concept called the Fivefold Ministries. The idea stems from the five core roles that are outlined Ephesians 4:11-16 – apostle, prophet, evangelist, pastor, and teacher:
11 Now these are the gifts Christ gave to the church: the apostles, the prophets, the evangelists, and the pastors and teachers. 12 Their responsibility is to equip God's people to do his work and build up the church, the body of Christ… 16 He makes the whole body fit together perfectly. As each part does its own special work, it helps the other parts grow, so that the whole body is healthy and growing and full of love.
The concept here is pretty straightforward: each person has been given their own set of talents and abilities. Only by "unifying" these talents together can a group of people establish change. In the case of the Ephesians, it meant building a young church in the face of adversity. In the case of a startup, it means creating a new company in the face of risk and competition.
Let's look closer at these five roles and see how they apply to startups:
Apostles
Thought leaders and visionaries, apostles are those who break new ground and challenge others' view of the world. In the New Testament, the Twelve Apostles were those Jesus chose to establish Christianity. Tasked with developing a new religion in the face of very real persecution, the apostles of the early Christian church faced tremendous adversity in their task. Can you guess what the corollary in startups is? It's the CEO and early founders: those who attempt to forge a new idea into a viable company. While company founders don't have to face the risk of death in their pursuits (let's hope!) their role requires a bold attitude and the ability to keep moving forward in the face of skeptics and competitors. While any startup requires it's share of apostles, this role isn't sufficient to get a company off the ground, as we'll see in a moment.
Evangelists
Evangelists make it their purpose to tell others about their beliefs and vision. They don't necessarily set the vision (that's up to the apostles), but they diffuse it, multiplying the reach of the apostles. Like apostles, though, evangelists also have to face doubters. They must possess the ability to win others over through intellect, empathy, charisma, and persistence. Evangelists in the early Christian church were responsible for converting others to Christianity. Their counterparts in startups are the salesmen, corporate developers, and marketers, who "convert" new relationships into partners, customers, and investors.
Prophets
This may seem like a stretch for startups, but not when you look deeper at the meaning of the word. It's Greek root prophetes simply means "inspired preacher or teacher".  In the Biblical context, prophets were inspired by God and cast a vision of what they believed would happen in the future. Relying on perception, intuition, and feeling, prophets are not unlike artists, who challenge our view of the world with their artwork. In the startup sense, prophets can take the form of consultants and advisors, often in the form of futurists. These visionaries look at how industry, technology, culture, politics, and other macro forces are interacting, and they predict what the world will look like in the coming years. While not as focused on implementation as other roles, prophets play an important part in helping startups challenge existing ways of thinking.
Pastors
Pastors are simply those who care for others. They guard, protect, and nurture those in their custody. In the early Christian church, pastors were responsible for caring for young Christian communities that needed steady guidance and encouragement. In a startup, the needs of the young team are not much different. Faced with uncertainty about the future and lacking the cohesiveness that comes from working with others for a long period of time, startup teams need to be nurtured. A startup "pastor" may take the form of a special employee who has the rare talent of bonding people together, or in a more formal role, such as a human resources lead. In any role, pastors are crucial to developing and reinforcing a healthy company culture.
Teachers
Anyone who has a desire to know the truth and impart it to others can considered a teacher. Early Christians needed teachers to convey the lessons of Jesus and explain how they could be lived out in daily life. While we tend to think of teachers today as those formally employed as such, teachers in a startup can take many forms. It's an engineer who helps his team understand a new technology. It's the manager who makes sure his team understands the priorities of the company. It's the analyst who looks closely at the way her company's product is being used and provides insight into opportunities for improvement. And it's the designer who helps his company adopt a common visual language in its products.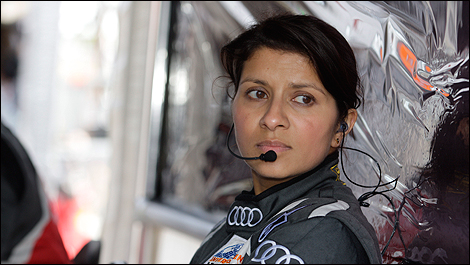 As you've read this post, you've probably thought of a few people on your team who fit into these roles. Take a few minutes and review everyone who's a part of your startup. Do you have strong players in each? Is everyone in a role that's suited to their talents? What areas is your team lacking in talent?
Now consider what a team with solid players in each role would look like. You'd have a rich blend of people who can lead the formation of the company and set its vision (apostles), gain customers and advocates (evangelists), understand the future of your industry and your company's role in it (prophets), keep employees empowered and happy (pastors), and ensure that the team is working on the right things and has the knowledge to execute (teachers). A pretty strong crew indeed.